MOVING COMPANY IN MORRISVILLE, NC
Making the decision to move can be exciting, hectic, and even daunting at times. At Excel Moving and Storage, we are ready to assist in making your move as seamless and stress-free as possible. Whether you are looking for assistance with going across town or long distance, our team of experts works hard to get you where you need to be without concern.
We have worked in the Morrisville, North Carolina area transporting both residential and commercial customers local and long-distance since 1997. When you are ready to relocate your home or business, you need to have a partner you can trust. We are proud to offer extensive services that are tailored to your move.
Professional Moving Company in Morrisville NC
Every client that we work with us has unique and specific needs that we are capable of adapting to. We have a team of experts that can work with you to make sure that the planning and execution process is as efficient as possible. Our goal is to bring you the best customer service for your moving experience. Some of the professional services to expect are:
On-time movers to fit your schedule
Short-term and long terms storage facilities for local, interstate, and international relocations
Full-service packing available
Packing materials to ensure safe transport of your articles
Unpacking services as needed
Protection and wrapping of delicate objects and furniture
Assembly and disassembly of appliances, bed frames and more
Professional, very polite staff
Secure transport of your belongings on all trucks
Residential Movers in Morrisville, NC
When you are ready to move you and your family in or around Morrisville, NC, Excel Moving and Storage will work with you to ensure that your needs are met. We can work with you on a quote for moving either in-home, online or over the phone. We are dedicated to providing the most accurate quote for what is required for your residential relocation process. Our team, from quote specialists to truck drivers and movers, have years of experience with a variety of moves, both large and small.
The Morrisville, North Carolina area is an excellent place for you and your family to consider when relocating. As part of the Research Triangle, which includes Raleigh and Durham, there are many high-tech companies and enterprises in the area. Also, the Research Triangle is home to numerous research facilities at universities that attract a dynamic community. In addition to the great job opportunities in the area, it is also home to vast outdoor recreation centers and parks. The entire family can enjoy outdoor spaces like Crabtree Creek Nature Park and the many parks that offer lush greenery, trails, and multi-purpose fields. A growing and attractive community, Morrisville, NC is an excellent location for your next move.
Commercial Movers in Morrisville, NC
Excel Moving and Storage has extensive experience relocating businesses in and around the Morrisville, NC area. We are proud to offer top of the line services that will align with your company's needs and goals. Our team has worked on all sizes of commercial tasks from small businesses to enterprise-level industrial relocating. When you need a dedicated team for your next commercial move, we are ready to assist to maximize the efficiency of your experience.
The goals of your business are important to our team when we are working on relocating your office. We want to make sure that you remain as focused on your business as possible and that your repositioning process accounts for minimal downtime in business activity. We will provide you with project management, a counselor, and guidance for business policies during the process. By organizing the best strategic plan, we can give you the optimal moving services tailored to your business. We know that every commercial move, from retail to industrial, requires a detailed logistical plan. Our team works across all industries. Some of the types of moves we have worked on are:
Traditional Office
Doctor's Office or Hospital
Research Equipment and Laboratory
School, University, and Classroom
Library
Art Gallery and Museum
Data Center and Hi-Tech Equipment
Our moving services are second to none in the Triangle area. We look forward to working with every customer on their detailed logistical plan tailored to their business.
Learn More about our Services in Morrisville, NC
The services at Excel Moving and Storage are top of the line in the Morrisville, North Carolina area. We will transport your home or business with professionalism, dedication, and efficiency. Local and cross-country moves can be stressful in their own ways, which is why our team strives to minimize stress by making sure that you have the best experience relocating in and around the Research Triangle Park area. We know how important a decision to move can be and how crucial it is to have the right partner in that move. Without a doubt, our hard work with every move makes us one of the tops of line moving companies in the Morrisville, North Carolina area.
Contact our team at Excel Moving Services today to learn more about how we can help you in your next residential or commercial move!

We are a North Carolina moving company who understands your residential moving needs. Moving is exciting, but can also be overwhelming.

When deciding on a North Carolina moving company to successfully accomplish your corporate relocation, Excel is clearly the best choice.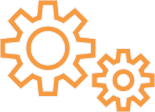 The logistics services Excel provides in Greensboro, N.C., helps manage your business assets and tasks that your business may not be apt to handle.

To ensure a seamless transition overseas, look no further than Excel Moving and Storage.

Excels Greensboro, N.C., storage facility provides 38,000 square feet to store your belongings.
Contact us today for a free moving and storage estimate with the best Greensboro movers, Excel Moving & Storage.