Professional Movers in Burlington NC
Excel Moving and Storage is a top of the line mover in the Burlington, North Carolina area. Our team works on long-distance and local moves for both residential and commercial customers. We have been in business for over 20 years and know what excellent customer service looks like for our customers. Our commitment is strong in making sure that your transition is stress-free and exceeds your expectations.
Year after year we have been rewarded for our professionalism and excellence. We have received recognition such as Exxon Mobile Service Provider of the Year, the Better Business Bureau Award for Market Ethics, and Allied Van Lines Agent of the Year, to name a few. We are proud of the service we provide to all of our customers and are constantly working to improve even upon our excellence. When we work with customers in Burlington, NC, we bring the highest level of customer service to the job.
Full-Service Burlington Moving Company
When you are looking to move, you need to make sure that the company you choose has all the right resources to accommodate your needs. Excel Moving and Storage has years of experience working with many different types of clients. Whether it's for a large industrial space, a family home, or an office, they are all equally important to our team. We want you to know that you are valued as our customer and prioritized so that every step of your transition meets and exceeds your expectations. Our team of quote specialists and moving experts work with you on all of the details, including your move date, special qualifications, and full logistics. Some of the services that you can expect from our team include:
Accurate quotes and estimates tailored to your move
On-time and efficient moves
Storage unit, if needed, for long term or short term storage
Full-service packing
Assembly and disassembly of appliances, bed frames, and other items
High-quality materials for secure packing
Very careful and white-glove handling of all items
Fine art and antique moving
Professionalism from logistics planning to day-of move
Our team works with you in order to ensure that your move, residential or commercial, is executed at excellent standards of customer service and attention to detail.
Residential Movers in Burlington, NC
Relocating your family requires a lot of parts to fall into place at the right time. No matter how far you're going, Excel Moving and Storage is the right partner to assist in making your home relocation a breeze. We want to minimize the stress on you and your family by leveraging our years of experience in residential moves. Not only can you count on us for dedicated service, but we also strive to come up with the most efficient solutions to fit your needs. Whether you are going just a few miles, or cross-country, we want to make your trip as simple as possible.
Burlington, North Carolina is a popular place for individual and family moves. The community offers activities and features that all members of the family can enjoy. Parks and recreation centers, like Cedarock Park, Shallow Ford Natural Area, and the Eli Whitney Recreation Center, give residents a variety of activities to enjoy throughout the year. The Burlington Royals, a rookie farm team for the Kansas City Royals, helps stimulate the activities and events all year round. It's becoming more and more common for families and individuals to relocate to this area of North Carolina area because of the many benefits of the city.
And when you are ready to plan your residential move in and around the Burlington, North Carolina area, we provide the following service options:
Professional Packing Services
Furniture Padding and Wrapping
Careful Handling and Crating of High-Value Items
Shipment Tracking
Storage Unit for Long Term or Short Term
Shipment of Vehicles
Expert Solutions for Unique Items (antiques, fine art, etc.)
We know that putting trust in the hands of a mover is a big decision. Moving a family and all of your belongings doesn't have to be stressful. Our customers rely on us to ensure the careful, safe transport of all items in this process through our van lines. Excel Moving and Storage is one of the best local moving companies in the Burlington, North Carolina area for homes of all sizes. We are ready to work with you on making your next home or apartment transition smooth.
Commercial Burlington Movers
Excel Moving and Storage has worked with many companies across different industries on relocating their business in and around the Burlington, North Carolina area. When it comes to moving your business, it's important to have a streamlined solution to maximize efficiency and minimize any downtime from your day-to-day. Not only are we well-versed in helping businesses of all sizes, but we are able to work with you so that your move aligns with your company goals. Our professional coordinators are able to work with you on a plan of action that details the logistics from start to finish to make sure that the process is seamless.
A commercial move can bring in more business, open your company to a new market, and be the right decision long term. That said, the relocation and move itself need to be well planned in order to start reaping the benefits from your new location. Our team of professionals, from move coordinators to truck drivers, are committed to providing top-notch service so that you can keep your business on track. We have the expertise and experience to tailor every commercial move for each of our customers. Some of the services you can expect from our commercial moving teams are:
Dedicated Move Coordinators
Full Office Moving
Commercial Storage – Long Term and Short Term
Industrial or Warehouse Moving Services
Computer and Electronics Packing, Handling and Moving
Precision Moving for Delicate Equipment
Installation of Furniture
When you are relocating your business, you need professionals you can count on to execute on the move at the highest level of service. We work with your business goals, budget, and any other factors to makes sure that our company brings you the best experience in the Burlington, North Carolina area. Whether you are in a traditional office space, looking to transition to a research laboratory, or transporting a gallery, our experts can create a solution for your business at the best costs. We have been a trusted partner in moving and relocation for years, and we are always ready to take on new challenges.
Learn More About Excel Burlington Movers
We know that there are a lot of decisions to make when it comes to moving, both residential and commercial. When is the best time to relocate my business? How can I best coordinate my family's move this summer? That's where we step in. Not only are we a trusted company in the Burlington, North Carolina area, but we have proven time and time again that our team is the best in the business. Making sure that your items arrived on time, in top quality condition, and with minimal stress is what we aim to do for every customer. We can assure you that your transition will be handled with the utmost care and attention to detail.
If you are interested in learning more about how we can help you with your next commercial or residential move in the Burlington, NC area, contact our team of professionals today. When it comes to planning relocating, we have years of experience to help ease the stress of planning. Excel Moving and Storage is proud to serve the Burlington, North Carolina area and surrounding communities. We look forward to every new project and exceeding our customers' expectations for their move.

We are a North Carolina moving company who understands your residential moving needs. Moving is exciting, but can also be overwhelming.

When deciding on a North Carolina moving company to successfully accomplish your corporate relocation, Excel is clearly the best choice.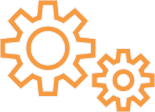 The logistics services Excel provides in Greensboro, N.C., helps manage your business assets and tasks that your business may not be apt to handle.

To ensure a seamless transition overseas, look no further than Excel Moving and Storage.

Excels Greensboro, N.C., storage facility provides 38,000 square feet to store your belongings.
Contact us today for a free moving and storage estimate with the best Greensboro movers, Excel Moving & Storage.