Your Trusted Moving Company in Asheboro, NC
Welcome to Excel Moving & Storage, your premier moving and storage company serving Asheboro, NC, and the surrounding areas. With years of experience in the moving industry, we take pride in delivering top-notch residential and commercial moving services, as well as reliable storage facilities to meet all your relocation needs. Whether you are moving within the city, across the state, or even long-distance, our expert team is here to ensure a stress-free and seamless moving experience.
Our Services
Residential Moving: Moving to a new home is an exciting journey, and we understand the importance of making it smooth and hassle-free. Our dedicated team of residential movers is well-trained to handle all aspects of your move, from packing your belongings with care to safely transporting and unloading them at your new residence. We treat your possessions as if they were our own, ensuring they arrive at your new home intact and on time.
Long Distance Moving: Relocating to a new city or state requires detailed planning and efficient execution. Excel Moving & Storage specializes in long-distance moves, providing personalized moving solutions tailored to your unique requirements. Our experienced team utilizes state-of-the-art equipment and techniques to secure your belongings during transit, giving you peace of mind throughout the journey.
Local Moving: Moving locally might seem less daunting, but it still requires a reliable and professional moving company to ensure a smooth process. Our local moving services are designed to make your transition within Asheboro or its neighboring areas a breeze. From packing and loading to unloading and unpacking, we handle every aspect of your local move with precision and care.
Commercial Moving: Moving a business can be a complex undertaking, but with Excel Moving & Storage by your side, you can focus on what matters most – your business. Our commercial moving services are tailored to minimize downtime and disruption, ensuring a seamless transition to your new commercial space. Whether you have an office, retail store, or an entire warehouse to relocate, our experienced team has you covered.
Storage Facilities: At Excel Moving & Storage, we offer secure and convenient storage solutions to meet your short-term or long-term storage needs. Our storage facilities are equipped with advanced security measures, climate control, and ample space to accommodate your belongings, providing you with a reliable storage solution during transitional periods or for storing seasonal items.
Why Choose Excel Moving & Storage
Experienced and Professional Team: Our moving experts are skilled, trained, and experienced in handling various types of moves. They are dedicated to providing exceptional customer service and ensuring your belongings are treated with utmost care.
Customized Moving Plans: We understand that no two moves are the same. That's why we create customized moving plans to cater to your specific requirements and budget, ensuring a seamless and stress-free moving experience.
Top-notch Equipment and Resources: To ensure the safety and security of your belongings, we utilize high-quality packing materials, modern moving equipment, and well-maintained trucks for transportation.
Licensed and Insured: Excel Moving & Storage is a fully licensed and insured moving company, providing you with added protection and peace of mind during your move.
Transparent Pricing: Our pricing is competitive and transparent, with no hidden fees or surprises. We provide detailed cost estimates upfront, so you know exactly what to expect.
Serving North Carolina and Beyond
While based in Asheboro, NC, Excel Moving & Storage proudly serves customers throughout North Carolina and beyond. Our reputation as one of the top moving companies in the state extends to areas like Raleigh, where we are recognized as trusted "movers in North Carolina" and "Raleigh movers." Whether you are moving to or from Asheboro, Raleigh, or any other city within North Carolina, our reliable services are just a call away.
At Excel Moving & Storage, we are committed to making your moving experience smooth, efficient, and stress-free. With a range of services, including residential moving, long-distance moving, local moving, commercial moving, and storage facilities, we cater to all your relocation needs. Our experienced team, top-notch resources, and dedication to customer satisfaction set us apart as a leading moving company in Asheboro, NC, and across North Carolina. Trust Excel Moving & Storage to be your partner in making your move a success. Contact us today for a personalized moving quote and discover the difference between moving with the best.

We are a North Carolina moving company who understands your residential moving needs. Moving is exciting, but can also be overwhelming.

When deciding on a North Carolina moving company to successfully accomplish your corporate relocation, Excel is clearly the best choice.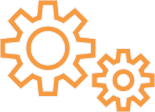 The logistics services Excel provides in Greensboro, N.C., helps manage your business assets and tasks that your business may not be apt to handle.

To ensure a seamless transition overseas, look no further than Excel Moving and Storage.

Excels Greensboro, N.C., storage facility provides 38,000 square feet to store your belongings.
Contact us today for a free moving and storage estimate with the best Greensboro movers, Excel Moving & Storage.