Excel Moving Company: Your Trusted Asheboro Movers
Excel Moving & Storage in Asheboro, North Carolina, is a reliable and efficient moving service that has been serving the local community for years. With a dedicated team and a commitment to ensuring a seamless moving experience, Excel has earned a reputation for excellence in the region. Whether it's a residential move, a commercial relocation, or specialized moving needs, they have the expertise to handle it all, making them the go-to choice for those in Asheboro and its surrounding areas.
Services provided by Excel Moving Company
We ensure a smooth and stress-free transition to your new home. From packing and loading to transportation and unloading, our dedicated services cover every aspect of your residential move, providing you with peace of mind during this significant transition. Whether you're moving locally within Asheboro or relocating from afar, Excel is your trusted partner for a seamless residential move.
As your premier moving company in Asheboro, Excel excels in providing exceptional commercial moving services. With a deep understanding of the unique challenges businesses face when relocating, we offer efficient and organized solutions. Whether you're moving your office, store, or any commercial space, Excel Moving Company's services are tailored to meet your specific needs.
Excel offers specialized corporate relocation services, catering to the unique needs of businesses. Whether you're moving executives, entire teams, or even your entire corporate headquarters, we have the expertise to ensure a seamless transition. As experienced corporate Asheboro movers, we understand the importance of minimizing disruptions and can handle your corporate relocation efficiently, allowing your business to resume operations quickly in the new environment.
We specialize in long-distance moving services, providing a reliable solution for those embarking on journeys across the country or various states. Excel offers a comprehensive and hassle-free long-distance moving experience. Rest assured that your belongings are in safe
hands, and your transition to a new location will be as seamless as possible. Trust Excel Moving & Storage for a successful long-distance move, no matter how far the distance.
We handle all aspects of your local move, from packing and loading to safe transportation and unloading at your new destination. With a deep knowledge of the local area, we can navigate the logistics seamlessly, making your move stress-free. That's why we're the go-to choice for a reliable and hassle-free local move in Asheboro, providing you with peace of mind during this important transition.
Premier Moving Services in Asheboro: Experience, Expertise, and Excellence
Choosing Excel Moving & Storage in Asheboro is a decision rooted in the pursuit of a smooth, hassle-free moving experience. With years of experience in the field and a reputation for excellence, Excel has earned the trust of countless individuals and businesses alike. Here's why so many people opt for our services and the experiences that validate this choice.
Expertise and Reliability
Excel stands out in Asheboro for our expertise and reliability. Our seasoned team has an in-depth understanding of the unique challenges posed by various types of moves, be it local, long-distance, residential, or commercial. This expertise translates into meticulous planning, careful packing, secure transportation, and prompt, efficient unloading at your new destination.
Every move is unique, and Excel recognizes that one size doesn't fit all. We take the time to understand your specific needs, whether you're relocating your home, or business, or undergoing a corporate move. Our solutions are tailored to your requirements, ensuring a seamless transition. This personalized approach sets us apart and assures clients that our move will be handled with precision.
Excel doesn't just move belongings; we move memories and essentials. This requires a keen attention to detail, something we pride ourselves on. From fragile items to valuable assets, our team ensures that everything is handled with care and arrives at the destination in pristine condition. This attention to detail eases the stress of moving and provides peace of mind.
Timeliness and Efficiency
Moving can be disruptive, and we understand the value of time, which is why we are known for our punctuality and efficiency. When you entrust your move to us, you can be confident that schedules will be adhered to, and your move will be completed promptly. This efficiency minimizes downtime for businesses and ensures a smooth transition for individuals.
Excel believes in transparent and fair pricing. We provide clear quotes without hidden charges, making budgeting for your move straightforward. This level of transparency ensures that you're not met with any unpleasant surprises along the way.
Local Knowledge and Trust
Being an integral part of the Asheboro community, Excel has an unmatched knowledge of the local area. We understand the logistics of moving within the region, enabling us to navigate smoothly and provide valuable insights.
Excel Moving & Storage: Best Choice for Moving Partner in Asheboro
Choosing Excel as your professional movers in Asheboro is a choice for a partner who understands the nuances of moving, prioritizes customer satisfaction, and ensures that your move, whether local or long-distance, is as stress-free as possible. Countless successful moves and satisfied customers are a testament to our commitment to excellence in the field. When it comes to moving, Excel is the trusted name that ensures a smooth transition to your new destination.

We are a North Carolina moving company who understands your residential moving needs. Moving is exciting, but can also be overwhelming.

When deciding on a North Carolina moving company to successfully accomplish your corporate relocation, Excel is clearly the best choice.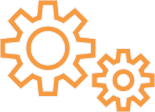 The logistics services Excel provides in Greensboro, N.C., helps manage your business assets and tasks that your business may not be apt to handle.

To ensure a seamless transition overseas, look no further than Excel Moving and Storage.

Excels Greensboro, N.C., storage facility provides 38,000 square feet to store your belongings.
Contact us today for a free moving and storage estimate with the best Greensboro movers, Excel Moving & Storage.